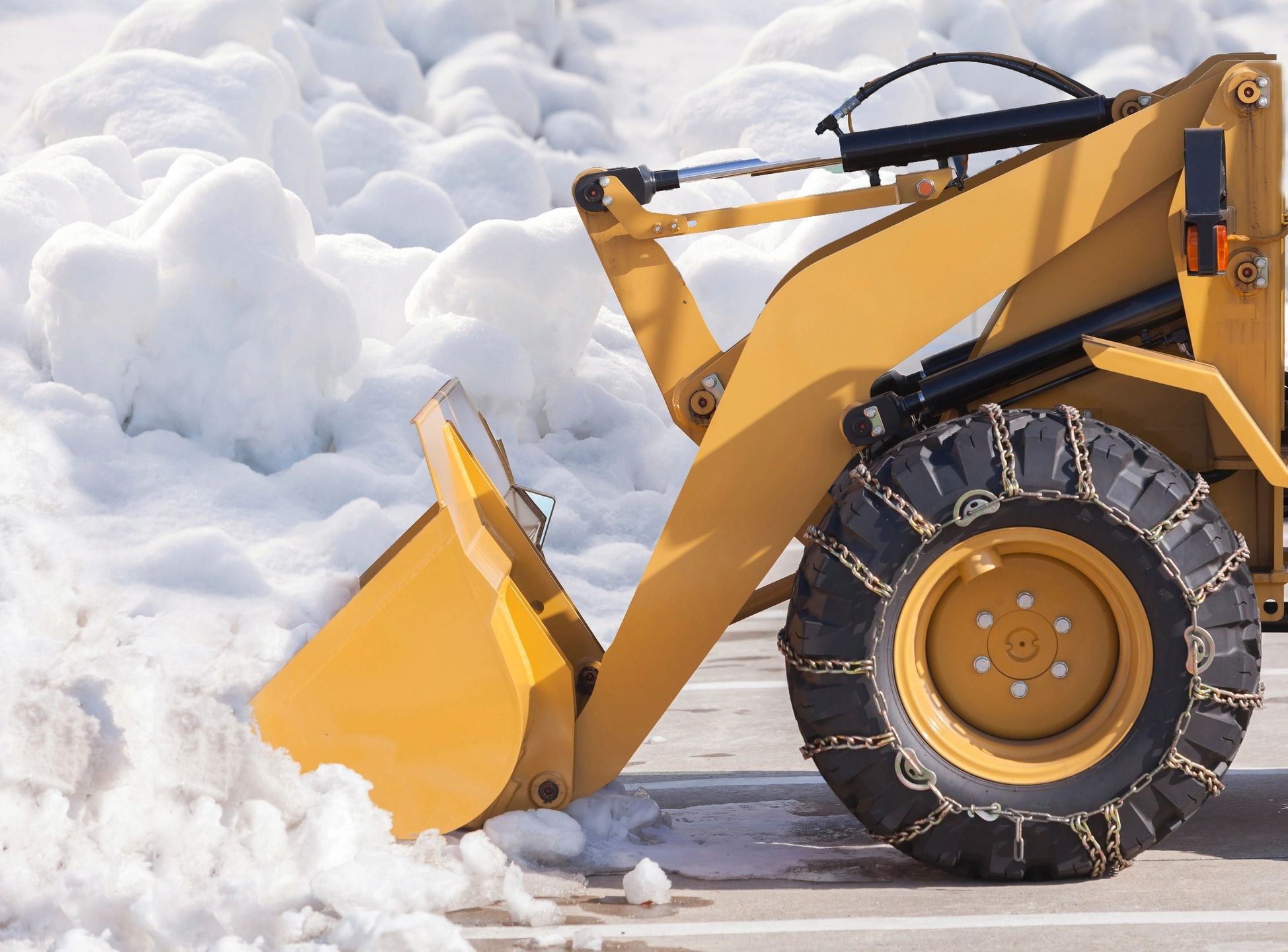 Selecting a Minnesota Commercial Snow Removal Company
Winter weather has arrived in Minnesota, and with it the guarantee of snow and ice for the next few months. Commercial snow removal companies are ready to kick into gear. If you haven't contracted with a snow removal company yet, Clarity Commercial has a few tips on how to choose the right contractor for you. These are the things we consider when we select a commercial snow removal company for our property management clients.
Understand the Services the Commercial Snow Removal Company Offers
The first thing you need to gain clarity on are the types of services a commercial snow removal company offers. Not all snow removal services are the same. Some are large operations with a fleet of trucks and dozens of employees. Others are owner-operator endeavors with a truck with a plow, a snowblower, and a shovel. Both are good options depending on your needs.
As you interview different snow removal professionals, ask if they are able to perform every service your property requires. Confirm that they are equipped to plow your parking lot, driveway, and sidewalks, as needed. Inquire about their deicing services for your surfaces, too. Double-check that the company will promptly and repeatedly come out to salt your sidewalks and walkways, as you could be held liable for a visitor or employee's slip and fall accident if you leave these areas untreated.
Negotiate a Snow Removal Contract and Set Expectations
Once you've settled on a commercial snow removal company for your property, it is time to negotiate the contract and set your expectations. Your snow removal contract should stipulate required services as well as when you can expect the company to show up at your property. It should outline how soon after a storm snow removal will occur as well as any preventative measures the company will take to prevent icy surfaces before a storm hits. Your contract should also include what happens to the removed snow. Will the company push it to a certain area of your property or haul it away? Confirm how you will get in touch with the snow removal company if an issue arises or you have an acute need for snow and ice removal.
Confirm the Snow Removal Company Is Insured
This last point is often overlooked. Many property owners assume the contractors they work with are insured. Since failing to remove snow and ice can leave you open to risk, you need to confirm that the commercial snow removal company you are considered is properly insured for snow removal services. Any reputable company will be happy to share this information with you.
Old Man Winter is already knocking on Minnesota's door. For help finding commercial snow removal services for your property, contact the professionals at Clarity Commercial today