About Us
We manage a diverse range of multi-story office buildings, warehouse facilities, commercial condominiums/town office/office warehouse, retail and industrial properties — so we understand that no two properties are the same.
From marketing and leasing to budget planning and capital improvements, our experienced managers will work closely with you to find innovative ways to control costs and increase property value while maintaining the highest levels of tenant satisfaction and comfort.
Commercial Services
Marketing and leasing programs
Maintenance
Budget projections
Collections
Complete financial reporting
Lease renewals
Selection and supervision of on-site workers
Security system management
Payment of operating expenses and debt service
Real estate and personal tax evaluations
Retention of adequate fire, extended coverage and liability insurance
Regular site inspections
Renovations / leasehold improvements
24/7 emergency response
Consulting services
Tenant Reconciliation
IREM
The Institute of Real Estate Management (IREM®) is an international community of real estate managers dedicated to ethical business practices, maximizing the value of investment real estate, and promoting superior management through education and information sharing. IREM is the home for all industry professionals connected to real estate management – and the only organization serving both the multi-family and commercial sectors.

MHA
The Minnesota Multi Housing Association (MHA) was founded in 1967 to promote the highest standards in the development, management and maintenance of rental and owner-occupied multi housing. The Minnesota Multi Housing Association recognizes the vital role of our members in helping provide housing to meet the needs of Minnesota citizens. All members of the Minnesota Multi Housing Association commit themselves to the ethical principles and standards of our Code of Ethics.

CCIM
CCIM Institute is commercial real estate's most influential professional organization, with members closing $200 billion annually in commercial real estate deals. For 50 years, the Institute has been building opportunities through its respected education program, led by established practitioners. CCIM Institute members are eligible to earn the CCIM designation, the industry's most prestigious certification.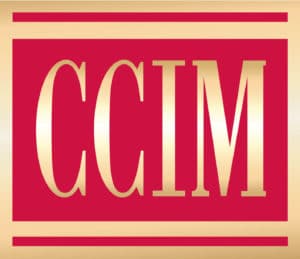 Client Testimonials
"You're awesome at what you do and I rest well knowing the fate of this investment (one of my largest) rests in your hands."
Investor
"Mel, thank you again for agreeing to serve on the 2018 IREM Executive Committee. I know you will add valuable insights and perspectives to the team, and I am very excited to be working with you in this new capacity."
Institute of Real Estate Management - Senior Leadership
"This is just a note to say how very helpful and patient you were with my questions. You and your staff are top-notch."
Tenant
"The team at Clarity has brought clarity to our commercial condominium board of directors and investors. They really stand out in an industry full of very good options. Highly competent and communicative. I couldn't offer a stronger endorsement."
Lee Mikkelson
President/CEO Rental Research Services
"I have been more than thrilled with the management of both my personal building and the management of my commercial association. Sunil and Jenny are a tag team that is responsive, professional, tactful, and bold. They are super human beings that take their job very personally. It shows! It is so nice to be able to trust that things are going to be taken care of and taken care of both quickly and decisively. This Clarity Commercial team is a part of making my life easier and I couldn't be more satisfied. Truly."
Dr. Jeffrey Danielson D.C.
President & Founder