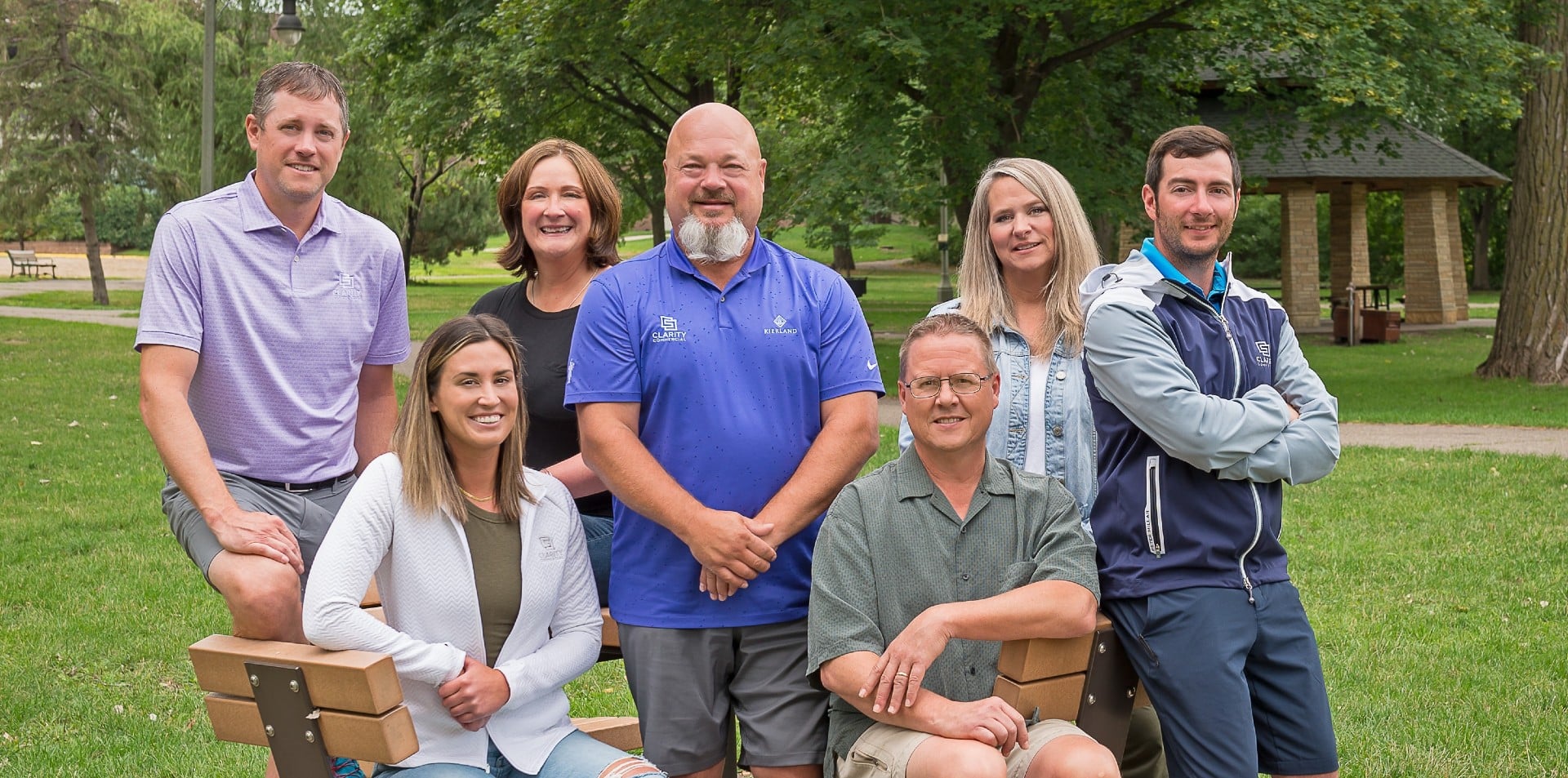 We're in the season of gratitude and giving, and this year, we want to give a special shoutout to the entire Clarity Commercial team. Our team of property managers are some of the most talented in the Twin Cities metro area. Take a moment to learn more about them and why they're the best of the best.
Taylor Sonnenfeld, CPM, CCAM
Taylor's been a member of the Clarity team since June 2019. In that time, she's earned her CPM® designation and was nominated for IREM's 2021-22 Next-Gen CPM Leaders program. Taylor manages more than 200,000 square feet of office, retail, restaurant, and medical space. When she's not managing properties, Taylor enjoys reading, cycling, and spending time with her friends and family.
Tom Larson, CCAM
Tom joined the Clarity Commercial crew in September 2021 after a 25-year career running a successful courier business and managing 135 employees in five states. He brings his problem-solving skills and love of serving customers to his property management work at Clarity. His clients appreciate his prompt communication, vast network of resources, and ability to proactively find solutions to their challenges.
Lance Juffer
Lance joined the Clarity Commercial team after a 23-year successful financial planning career. He's managed his own portfolio of commercial real estate for more than 12 years. Lance enjoys helping building owners lease, buy, and sell their properties. His financial background is an asset to his clients, as Lance is able to advise them on potential tax strategies.
Collette Altfillisch
Collette joined the Clarity team in July 2022. She has spent her entire 20-year career in property management in the Twin Cities. Collette brings her strong communication skills, leadership capabilities, and property management know-how to every client relationship.
Dave Thomas, Tyler Sutton, and Sarah Schultz
Dave, Tyler, and Sarah are the latest additions to the Clarity Commercial team. Together, they bring years of experience in the commercial property and property management industry to our clients. We're looking forward to seeing where their careers with Clarity take them, and we're grateful to have them aboard.
Mel Schultz, CPM. CCTM, CCAM
Mel's our fearless leader who has been in the real estate business since 2003. Clients appreciate Mel's professionalism, personality, and integrity. In addition to running Clarity Commercial, Mel is heavily involved in IREM's Minnesota chapter. He served as the organization's president in 2014 and earned the 2017 Spirit of IREM award. He's also served at the national level within IREM. When he's not managing properties, Mel can be found at his kids' many activities.
We're grateful for the hardworking Clarity Commercial team. To work with one of our professional property managers, contact Clarity Commercial today.