Two Clarity Commercial Property Managers Celebrate Significant Career Milestones with IREM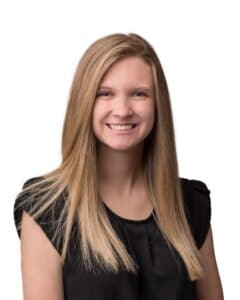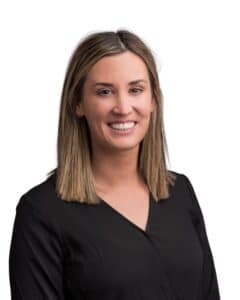 Minneapolis, MN (July 22, 2021) – Clarity Commercial is celebrating significant career milestones for two of the company's up-and-coming property managers. Taylor Sonnenfeld was selected for IREM's Next Gen CPM® Leaders program. Addie Kubitz was selected as one of IREM's 30 Under 30 property managers and earned the organization's ACoM certification.
Over the next 12 months, Taylor Sonnenfeld will join 18 other young property managers from across the country in the 2021-2022 Next Gen CPM® Leaders cohort. Together, the cohort will participate in a fast-tracked CPM certification program designed to rapidly develop talented property managers and create a professional community for the industry's rising stars.
Ms. Sonnenfeld joined the Clarity Commercial team in June 2019. She started her career in 2014 managing and leasing residential properties in downtown Minneapolis. Today, she manages more than 100,000 square feet of office, retail, restaurant, and medical space for Clarity Commercial clients.
IREM's 30 Under 30 has selected Addie Kubitz as a 2021 recipient. The purpose of the 30 Under 30 program is to acknowledge the next generation of real estate management leaders who have made a significant impact on the industry and their communities. Ms. Kubitz demonstrated her contribution to the profession through her career success, professional leadership, and community involvement.
At UW-Stout, Ms. Kubitz was an active student member of IREM. She served as the UW-Stout IREM co-president for two years, where she engaged students with IREM on local and national levels. Currently, she serves as the co-chair of the IREM Minnesota social media committee. She was awarded the IREM Foundation scholarship in 2020.
Ms. Kubitz joined Clarity Commercial in September 2020. As a Property Manager, she oversees six commercial condo associations throughout the Twin Cities suburbs. She earned IREM's ACoM designation in Spring 2021.
Ms. Sonnenfeld and Ms. Kubitz will be recognized for their achievements on the IREM website and at the IREM Global Summit in Las Vegas in October.
To learn more about the accomplishments of Ms. Sonnenfeld and Ms. Kubitz or for professional real estate management assistance, contact Clarity Commercial Chief Manager Mel Schultz at 952-259-1222 or visit myclaritycommercial.com.
ABOUT CLARITY COMMERCIAL
Based in St. Louis Park, Minnesota, Clarity Commercial manages a diverse range of multistory office buildings, warehouse facilities, commercial condominiums, retail, and industrial properties across the Twin Cities metro area.
###