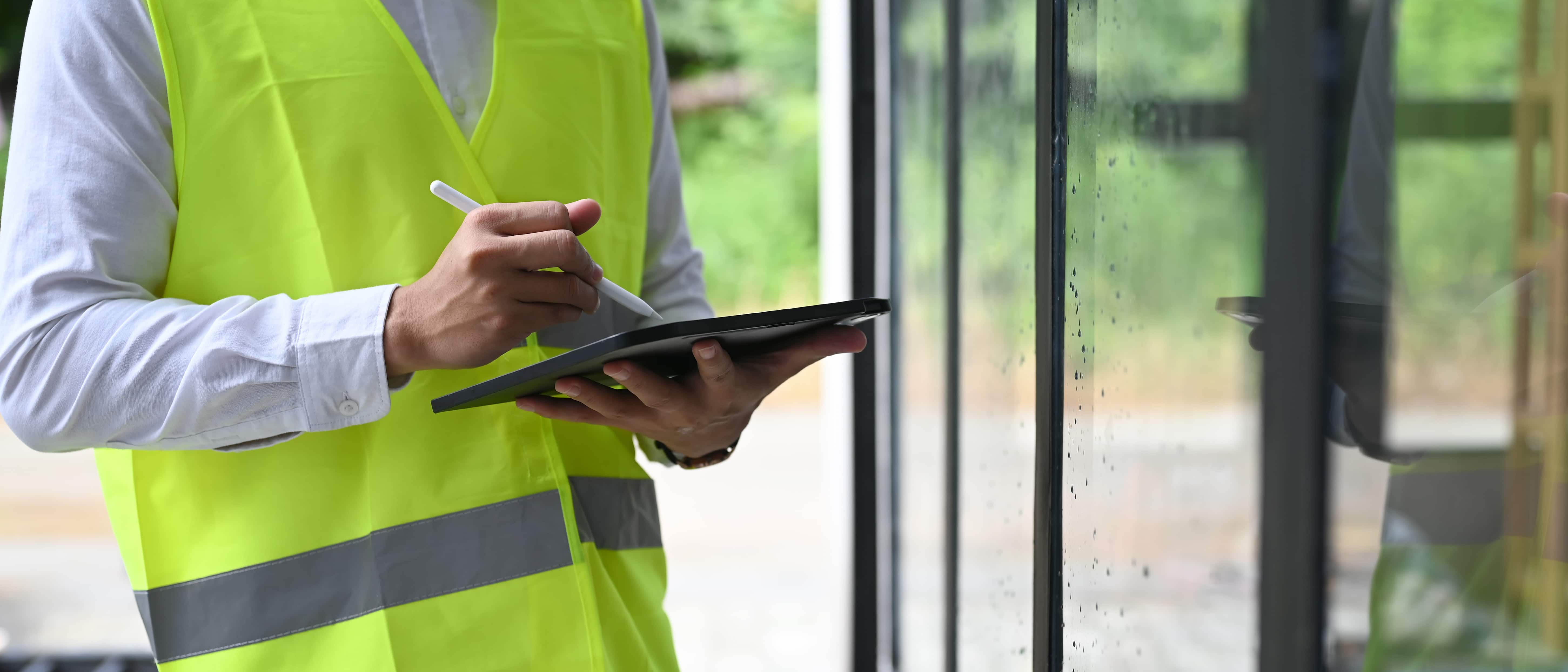 We've all heard the saying "an ounce of prevention is worth a pound of cure." This is especially true for commercial property management. Not only do regular site inspections help property owners avoid expensive emergency repairs, they can help property owners plan for capital improvements and other big-ticket investments. At Clarity Commercial, we perform regular site inspections of all of our clients' properties to help them plan expenses and save money.
Regular Exterior Site Inspections
Exterior site inspections help property owners quickly address any emergent issues with the exteriors of their buildings, their parking lots, and their grounds. Clarity Commercial performs regular exterior site inspections. We understand that drive-by inspections are rarely effective, so our managers always get out of the car and walk around the building and parking lots to look for potential repairs or maintenance issues.
An exterior site inspection should include a close look at the building's windows and siding to look for damaged or weathered trim, missing bricks, clogged gutters, and other issues. Managers should check the building's doors and locks to ensure they are working properly. They should also pay attention to the condition of the walkways and driveway to make sure there are no trip and fall hazards. Lighting should be on and in good working order, too.
A quick look at the landscaping will identify whether the grass and flower beds are being maintained on an appropriate schedule. Long grass, weeds, or dead plants may prompt a call to the landscape company.
Regular Interior Site Inspections
Regular and frequent interior site inspections can keep surprises at bay. On our regular interior site inspections, the Clarity Commercial team will check the interior lighting to ensure hallways and tenant spaces are adequately lit. We will check doors to make sure they are working properly and inspect walls for dents, scrapes, and other damage.
An interior site inspection should also check the building's heating, cooling, and air ventilation systems to ensure they are working properly. In many cases, we ask our HVAC partners to perform this specialized inspection. During our interior site inspection, we may also meet with tenants to ensure any maintenance and repair requests get handled promptly.
Regular site inspections are an integral part of the commercial property management process. The Clarity Commercial team learns a lot from the site inspections we perform. Sometimes, there are maintenance and repairs we can perform immediately, while other inspections uncover future maintenance and upgrade costs. Anticipating these costs help property owners plan for future investments and avoid paying for emergency repairs.
If you haven't had your commercial property inspected in a while, get in touch with the Clarity Commercial team. We can work with you to ensure your buildings are in good working order and help you manage your maintenance and repair expenses.