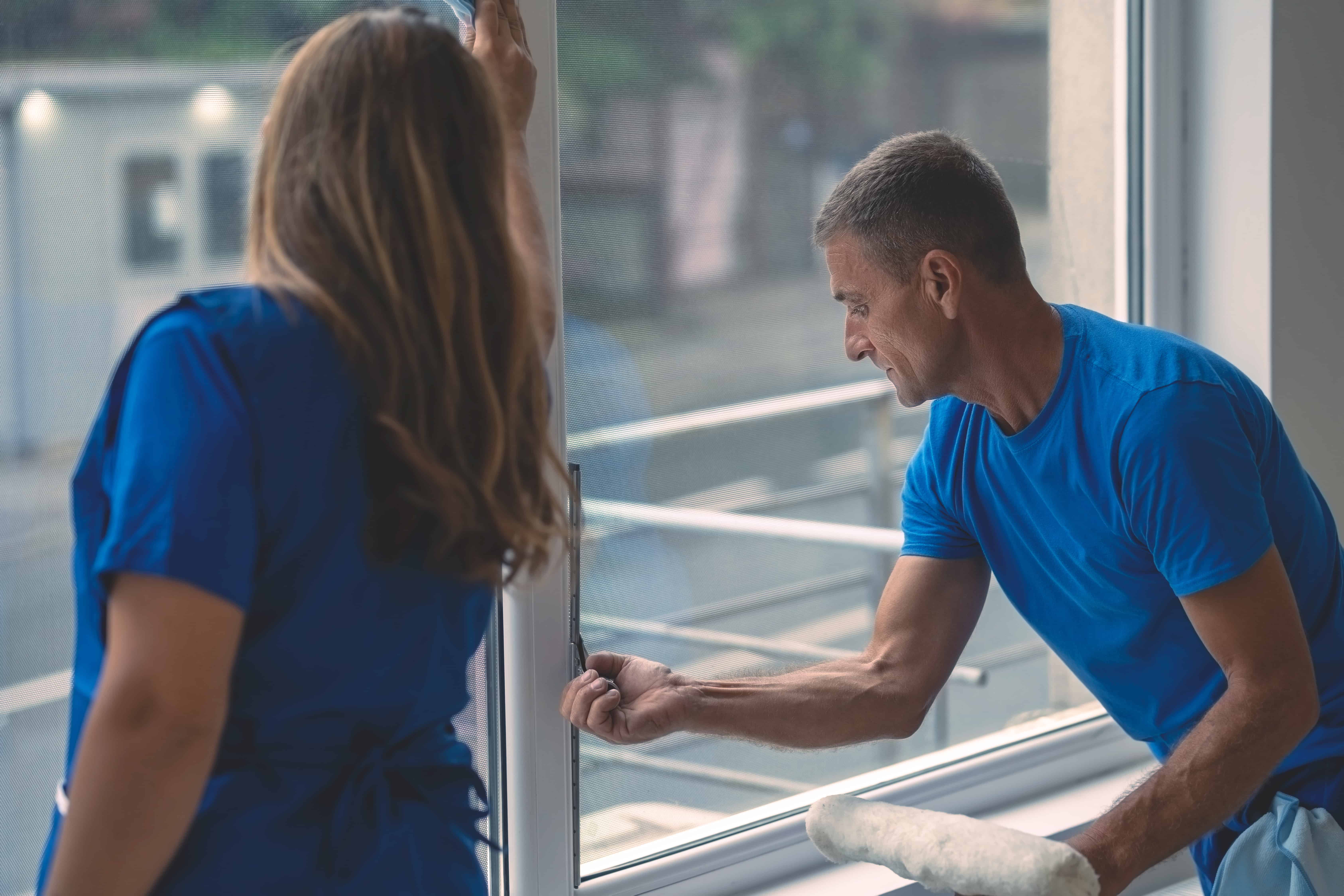 It may not look like spring out there yet after our record-breaking winter, but it is time to start thinking about spring cleanup. Here are five commercial property spring cleanup tips from the professionals at Clarity Commercial. Our crews will be taking care of these tasks for our clients over the next 60 days.
Tune Up HVAC Systems
While you will likely be heating your building for at least another month, schedule your HVAC maintenance appointment now. Early spring is an ideal time to inspect your furnace or boiler, clean your ducts, and prepare your air conditioning units for the warmer months.
Fill Potholes in Your Parking Lot
This winter's severe precipitation and freeze-thaw cycles have created massive potholes on roads and parking lots. For commercial property managers like Clarity Commercial, March is the month for cold-patch asphalt and power sweepers. Now that the asphalt plants are open, our partners are able to properly fill those nasty potholes with the proper hot patch.  While the mountain of snow in your parking lot may persist until summer, you need to fill potholes and sweep your parking lot to remove salt and sand now. We partner with reputable asphalt and paving companies to keep our clients' parking lots clear and safe.
Inspect Roofs for Damage
This winter is at least the eighth snowiest on record in the states. All that snow puts strain on your commercial roof. If you haven't done so already, we recommend you have a professional remove the snowpack from your roof to avoid a cave-in. Once the snow has melted, have your roof inspected for damage. Clarity Commercial hires professional commercial roofing companies to perform roof inspections at the properties we manage. If we uncover damage, we work with our clients to have it repaired to keep occupants safe.
Clean Out the Gutters
Gutters on commercial buildings can become blocked with leaves and other debris over the winter. Heavy ice and snow also put strain on gutters and can cause damage. A commercial roofer can inspect your gutters while they're looking at your roof. Or, you can hire a gutter specialist to give your gutters a thorough cleanout. Work with Clarity Commercial for vetted recommendations for both.
Schedule Window Cleaning for Late March
The busy season for window cleaners runs April through September. While there's still snow on the ground now, we're hopeful that by late March or Easter, it will be warm enough to give the windows on our clients' properties a deep clean. Cleaning windows early means our buildings look their best while their neighbors are waiting for their spring refresh. Clean windows also let the warm spring sunlight to brighten offices and atriums, a welcome change from the long winter we've had.
Believe it or not, patio weather is right around the corner. Get your commercial property ready for sunny days with a little spring cleaning. Clarity Commercial is here to help. Contact us today for help with regular commercial property maintenance