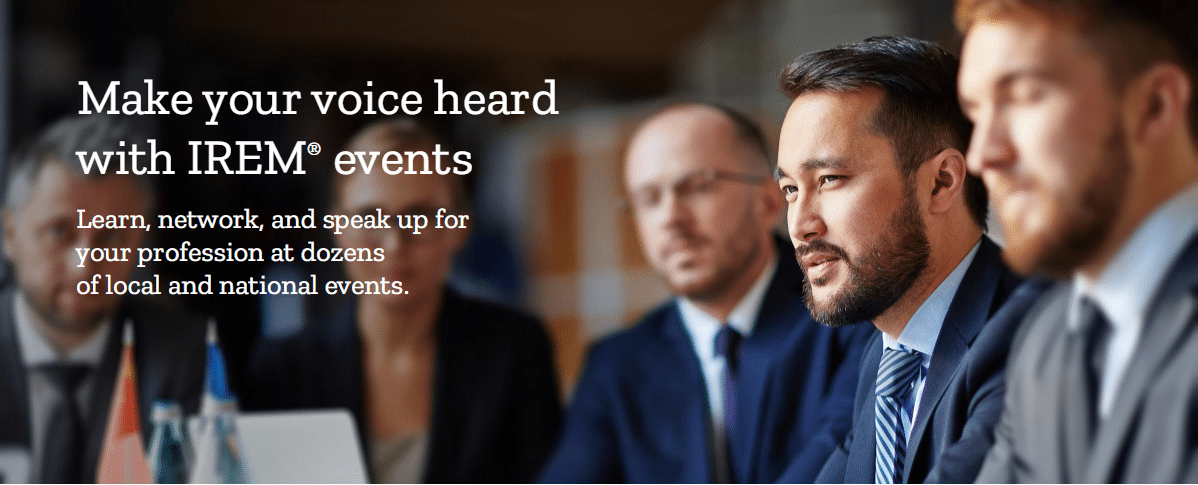 Commercial Real Estate Management Continuing Ed Opportunities with IREM
The Institute of Real Estate Management (IREM) Minnesota is finishing 2021 strong with several professional development opportunities for commercial property managers, including its flagship certification and accreditation courses. The Clarity Commercial team hopes to see you at an upcoming event!
Online – Overview of IREM Certified Sustainable Property Program | November 3
Sustainable properties are well-managed properties. Get your property certified sustainable and open up a whole new market of tenants. This hour-long, interactive seminar will discuss the benefits of becoming a certified property and wasting fewer resources across all operations.
Enroll in the virtual training on the IREM Website.
Online – ARM Accreditation | Ongoing
Just starting out in your residential property management career? The Accredited Residential Manager (ARM) accreditation is designed just for you. Learn all about budgeting, leasing, maintenance, risk management, and resident relations and retention while you gain real-world experience at your current management job.
Online – ACoM Accreditation | Ongoing
If you're new to commercial property management, then you want to pursue your Accredited Commercial Manager (ACoM) accreditation. As an ACoM, you'll master the fundamentals of commercial property management while becoming more confident as a lease negotiator and manager of onsite management and maintenance staff. You'll also learn how to use a financial analysis, build a budget, and forecast your portfolio's financial outlook.
Online – CPM Certification | Ongoing
Will 2022 be the year you finally become a Certified Property Manager (CPM)? CPM certification has certainly helped the Clarity Commercial team become more effective property managers. Take the first step and enroll on the IREM Minnesota website. Instruction occurs online and, in some cases, in the classroom.
Clarity Commercial owner Mel Schultz, CPM, CCIM, CCAM, is an active member of IREM and is passionate about continuing education in the commercial real estate industry. For more information about IREM and how our participation in the