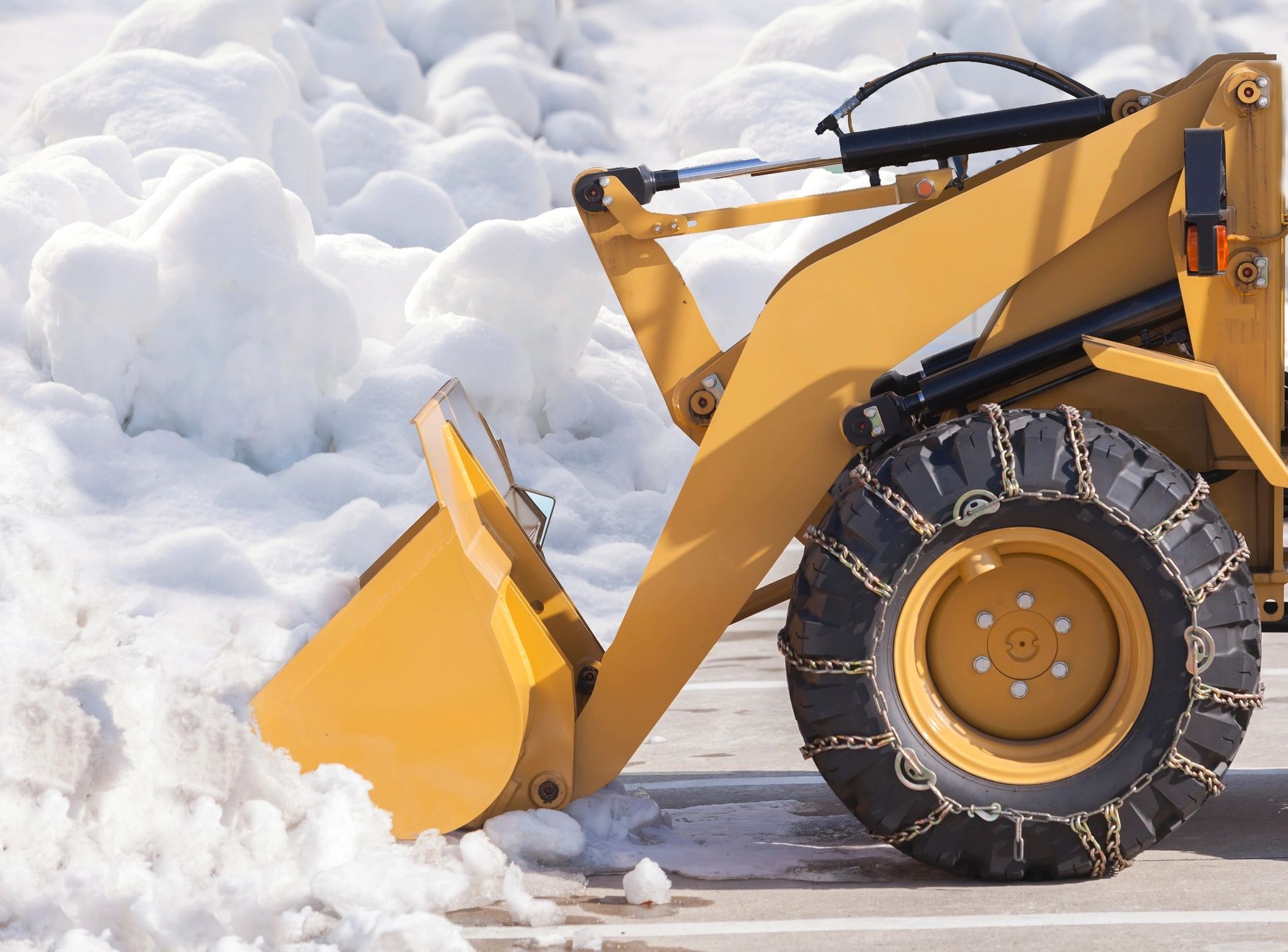 Commercial Property Snow and Ice Care
The holiday season is here, and Mother Nature has already provided the perfect snowy backdrop for our holiday gatherings. And while we may appreciate the lovely look of fresh snow, its arrival can cause headaches at our commercial properties. Here are a few things to keep in mind when preparing your property for winter weather.
Contract with a Dependable Snow Removal Company
If you are a customer of Clarity Commercial, then your snow removal is already covered. We partner with the best snow removal companies in the area to keep our customers' parking lots and walkways clear and safe.
Whomever you decide to work with for your snow removal needs, here's what to expect. Your snow removal crew may stop by before a storm hits to pretreat your driveway, parking lot, and walkways. Then, they will clear your parking lots and walkways as soon as the snow stops falling. A follow-up crew will stop by to treat your surfaces with deicer to prevent your employees and visitors from slipping and sliding as they come and go from your building.
Keep Icy Surfaces Clear and Safe
Winter storms can leave icy messes behind. So can fluctuating temperatures that cause snow to melt and then refreeze. Staying on top of ice ensures that you keep your parking lots and walkways safe throughout the winter.
Clarity Commercial's trusted partners have the equipment and trained staff to pretreat and remove ice buildup from your parking lot and walkways all season long. You may see your crew out before a forecasted storm to pretreat your outdoor surfaces. They will likely stop by afterwards to treat any lingering icy areas, too. Expect to see them back after a January thaw to make sure melting snow hasn't created unsafe conditions at your property.
Snow and ice are part of a Minnesota winter, but they don't have to put your visitors and employees at risk of slipping and falling. Clarity Commercial can help you keep your property safe this winter. Contact us today to get started on your snow removal and maintenance plan.