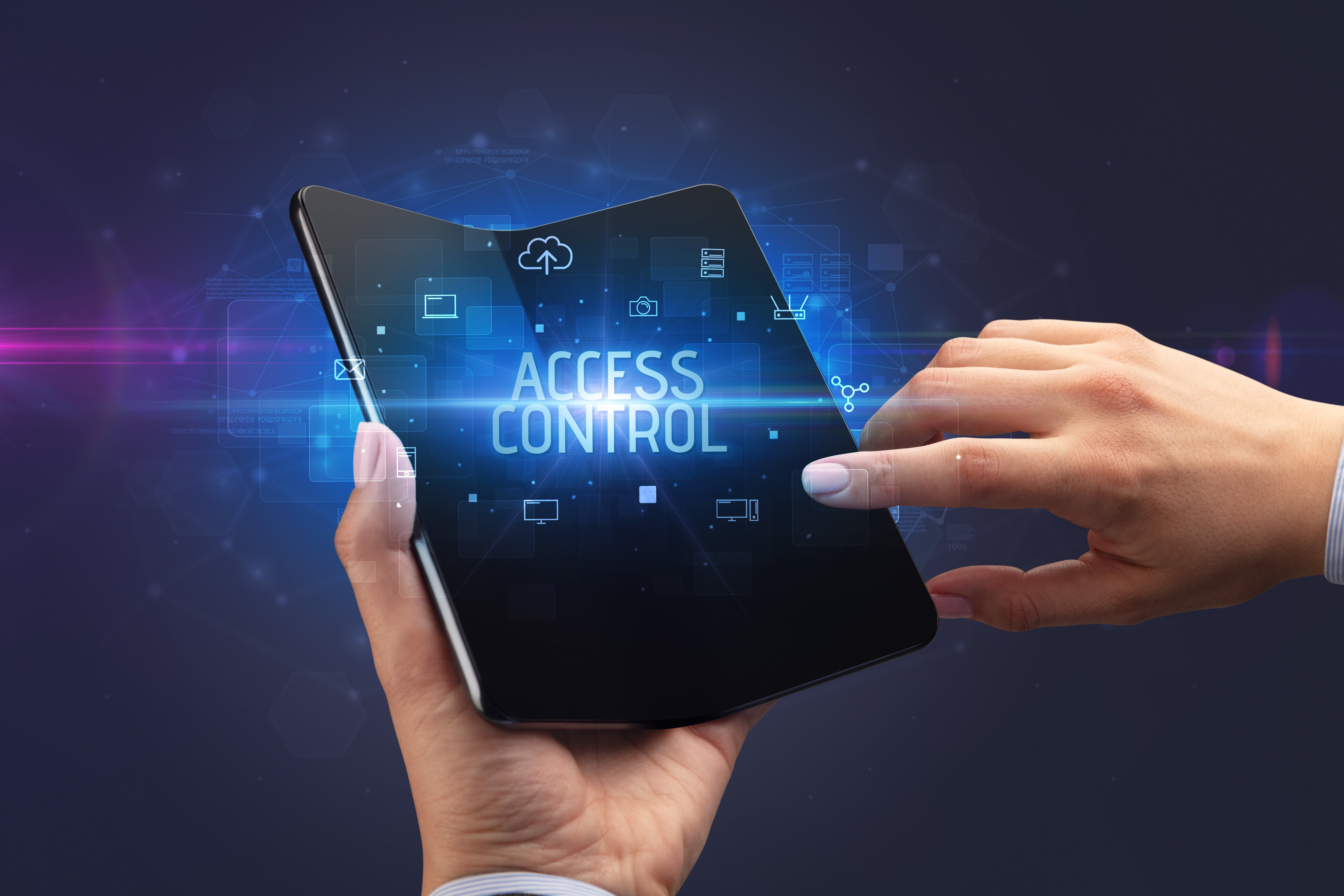 Commercial properties have experienced a lot of change these last few years. Tenants have moved out and new ones have moved in. Other tenants have dramatically changed how, when, and where their employees work. Visitors to retail shops, medical clinics, and other businesses have ebbed and flowed.
All of these changes have challenged landlords and tenants alike to find new access control solutions. It may seem like a minor concern, but having the right access control system can make your life as a landlord or tenant much easier. Conversely, using a system that no longer serves you and how you work can interrupt productivity and create frustration. Clarity Commercial is here to help you find the cloud-based access control system that fits your current needs.
What is access control?
Access control is the term for the systems, processes, and policies that physically secure your commercial space. Access control systems can be as simple as a lock and key. But increasingly, access control systems include much, much more.
In the wake of remote work and high tenant turnover, many companies are choosing to upgrade their access control from master key systems or electronic fobs to systems that can be monitored and managed remotely. These systems offer landlords flexibility in authorizing and revoking access as tenants come and go, and offer tenants the same flexibility when deciding whom to allow to access their space.
What is cloud-based access control?
Cloud-based access control systems allow landlords and tenants to monitor and manage access to their spaces remotely from an online dashboard. Many cloud-based systems have swapped physical keycards for Bluetooth-powered access provided by a cellphone app. For landlords, this a huge timesaver, as they no longer have to spend hours coordinating keycards with tenants or tracking down lost or stolen fobs. For tenants, these systems make access to their spaces a breeze.
Cloud-based access control systems also make it easy to manage authorized visitors. Access can be given or revoked instantly through the online dashboard. Many systems offer temporary passes for visitors, too, which makes it easy to grant access to maintenance and repair crews and other contractors.
How can Clarity Commercial help?
Clarity Commercial can help landlords and tenants choose the cloud-based access control system that fits their needs. Our expert property management team can even take access control management off your plate as needed.
For professional property management help from Minnesota's best commercial property management team, get in touch with Clarity Commercial today.